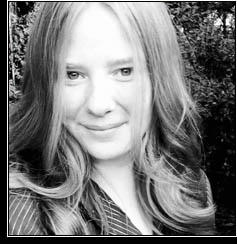 Tarina Reichert is a photographer based in Seattle, Washington. She has been running amok across the country working with individuals to create exceptional portraits since 2001.
Tarina shoots an array of portraits, including pregnancy, family, publicity, business documentary, and boudoir for a highly diverse range of clients. She strives to deliver distinctive images which showcase her client's true individuality. She is happy to work on unique concepts with those who have been underserved by the mainstream photography industry.
Tarina views each venture as a distinct project and concept. She states, "I see exquisite allure in all of us. I find beauty in each individual, no matter their size or shape, whether they have perfect skin or extensive scarring. We are landscapes, some more worn or torn than others. I find these differences are not something to be ashamed of, but proud of, for our bodies tell the tale of our lives."
Tarina's photographic interests also include an assorted selection of fine art photography. She is a proud member of the American Society of Media Photographers.